As I read and reflected on what Karen wrote, I reflected on my experiences as a sagged payment consultant and executive, with international experience.

What I see is an issue of legacy and muscle memory – setting a pattern for the future.  Said another way – our history defines the boundaries of our future.
Asia did not have electronic payments.  I am sure did not want to embrace the globally dominate American solution.  Therefore, they had the opportunity to start fresh.  It is very much like what Spain went through, went they moved from cash to electronic card-based payments.  They bypassed the check.
Her article brings back memories of life in Belgium in the 90's.  Writing a check was a rare occurrence.  Direct debit mandates, a MisterCash card
and a Eurocard was all we needed to buy and enjoy life.  Electronic payments was the norm, paper checks were a rare oddity and cash, well yes there was a very present grey economy.
Here in the USA we developed our payment systems off the back of regional or state banks with acceptance networks limited to a local domain.  Moving to a national system required early adoption of a common national currency.  We then went on to replace IOUs with paper checks and store cards with credit cards.  In time we enhances the ACH system and developed support for remote deposit and check capture.
Why do we need to move the card into the wallet?  Why change habits that are comfortable and work?  Most of us drive to shop and therefore must have our drivers license.  We must carry a physical document with us.  We simply carry two or more ID-1 sized cards.
You make the statement and was once again reminded of times past.
"… universal mobile wallets and more often driven from merchant based applications that often incorporate loyalty and rewards, which to date still remain nascent in universal mobile wallets."
When I produced this rendering, back in 1996, I was on stage talking about a world where leather and technology converged.  I imaged Bluetooth, NFC, secure elements, GPS and our various credentials converging into this personal device.  Those credentials grouped into: travel, identity, membership, loyalty and payments; easy to find and present.
When contactless payments were  introduced, in 2004, by Visa's with PayWave and MasterCard's PayPass; I argued why contactless cards – how can the issuer afford the extra dollar per card (cost of the antenna and inlay) and the merchant the extra 60 dollars to enable the NFC reader?  The way Issuer income works, "Interchange", the consumer would need to spend more on that issuer's card.  For the merchant to justify the necessary POS investment, meant the retailer believed the consumers would spend more, because it was "easier".  Was Tap To Pay going to make me spend more.  Maybe for small ticket purchases, I may use cash less; but at the merchants expense!  We argued the cost of cash was more than the Merchant Discount.  Some agreed.  Many wondered what the blank are they trying to sell us!
Around the same time America was exploring this contactless experience, the European Payment Council and GSMA debated and ultimately offered an approach for mobile card based contactless payments https://www.europeanpaymentscouncil.eu/sites/default/files/KB/files/EPC220-08-EPC-GSMA-TSM-WP-V1.pdf .  Handset manufactures like Nokia had already added NFC Antenna's to their mobile phones and mobile network operators, the MNO, saw the SIM as the secure element capable of holding payment credentials.
Some tried, the Trusted Service Manager as a service was developed and deployed.  The challenge, the economics of the model.  In this case the MNO saw revenue and wanted to charge fees to load the payment credential into the phone and better yet charge rent to store these payment cards in our phones.  Again I ask the question, by changing the way we pay, do I cause us to want to spend more? I think not!
Maybe some would argue, with  a credit card people am able to buy things today that they cannot afford.  Let them end up in debt.  This is true.  But then is debt  at 18% a good thing?  Europeans simply decided to establish a line of credit, as a feature of a Current Account, at reasonable interest rates.
We could go on and talk about how Apple saw the possibility of a 0.15% income stream from ApplePay based mobile payments and how the EMVCo tokenization framework evolved to support their desire to protect the Apple Brand.
What is clear, we could solve George's problem and replace his Full Grain Vegetable Tanned Cow Leather leather wallet with a Mobile Wallet managed by Apple, Google, Samsung or …
Or, we could think about the consumer and what they really want?
As your article made clear, and so many others have shared, Asia leaped forward.  Be it AliPay or WeChat, the device, the mobile phone, became the consumers wallet, their method of engaging, shopping, learning and exploring.
We need to accept to simply replace what we are comfortable with, with something new; which does not enhance our experience, is simply not worth it!
Many of us, like Karen, would argue the experience of shopping is what the mobile phone can enhance and let the act of payment become the afterthought.  A simple click to say – yes, I agree to pay.
Amazon got it right with One Click.  Others, as the patent expires, are embracing the same technique to simplify payment to a friction-less act of satisfaction.  When my favorite stores offer me an mobile app designed to enhance my shopping experience, to thrill me with offers and entice me with things I want; then yes I will become more loyal, I will shop at their store more frequently and maybe even buy a few things I did not intend to buy.
Many years ago while attending conference of groceries  in Abu Dhabi – one of the speakers share an experience.  when that supermarket executive instructed each store to put the beer across from the diapers, the intended result occurred.  The husband, sent to get the diapers, ended up buying  a six pack too.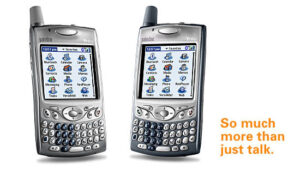 Maybe, like this experience reveals, if we focus on the consumer experience and on delighting them.  They will embrace change.
If there is no value why should we?
Years ago I prepared and published an idea.  I called it Cando.  I was still committed to the idea of the mobile wallet.  I was an early adopter of the smart phone and saw its potential.