While reading the recent document produced by the IMF I am compelled to wonder.
What is the difference between what they call Bank Deposits and e-money.  My first question, ignoring the words bank deposit.  Both are electronic accounts of value, recorded in someone's ledger.  These two diagrams extracted from a BIS paper offer a perspective.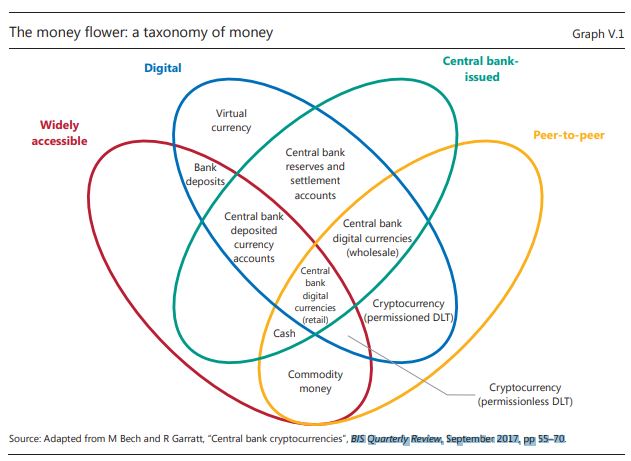 They then speak to four attributed to the "means of payment"
The Type, be it a claim or an object.
The value, be it fixed or variable.
If it is a claim who is liable?
The technology, be it centralized or decentralized

They then speak to the five 'Means of payment".
Object-Based
Central Bank Money (cash)
Crypto-currency (non-Bank Issued)
As we think of the evolution of these object-based means of payment, we need to reflect on a new term "Central Bank Digital Currency" CBDC.
As a historian, I then wonder where things like Digi-cash and Mondex fit into the classification.  The value was originated and then distributed into a personal and secure storage device (Wallet).  Redemption or better said the guarantee, was provided by a party.  Maybe not a bank or the central bank, yet, easily embraced by such an institution.  Somehow history seems to lose sight of the origins of money and assumes the existence of a central bank.  Here in the USA, the formation of a Central bank was one of many areas of political discourse.
b-money (Bank issued)
e-money (Privately issued)
i-money (Investment funds)
The magic word behind all of these discussions is "Liquidity".  The bottom line does the receiver of the money appreciate the value of the unit of measure and is the receiver confident they will be able to convert that money into another form, of their preference