In the Beginning A View in 2009 What Next
BIO Philip Andreae    Philip Andreae CV
Philip Andreae Summary    Philip Andreae Resume
Philip is an executive coach and management consultant focused on thought leadership in the mobile, IoT, wearable, financial services, identity, authentication, identification, verification and payments space.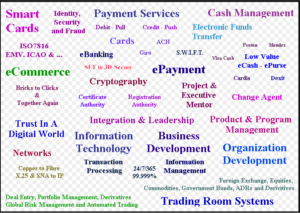 He appreciates the challenges investors, FinTechs, issuers, merchants, acquirers, processors and networks face as they address the various disruptive approaches to affording and effecting payments in both the physical and digital shopping environment
Most recently Philip has been focused on three strategic initiatives
Evangelize and provide industry leadership as issuers and merchants worked together to assure the implementation of EMV in the United States of America
Participate as the Secretary of the Board of the FIDO Alliance as it worked to develop standards to replace passwords and create a more secure and ever so convenient means of Authentication
Evangelize and provide industry leadership as the globe seeks to introduce new form factors; such as mobile devices and wearables, as object that securely replace the card as the carrier of carry payment credentials
Board level international experience implementing, evangelizing, and developing technologies in: financial services, healthcare, payments, cards, mobile, networks, securities & commodities trading, energy, and government.
In depth exposure to and experience with payment solutions ranging from credit and debit cards to, faster payments, same day settlement, ACH, wire, S.W.I.F.T. and various person to person payment solutions.